Affordable Web Services
We provide a full range of web services, including hosting for about $5/month*. And these aren't the one-page "cookie cutter" web sites that you see advertised by other hosts, either. All our hosting plans include 300 Gigabytes of server space, 3 Terabytes of transfer bandwidth, up to 2,500 POP Email accounts and all the bells and whistles (PHP, MySQL, CGI, etc.). Included free with every hosting package is a one-page "business card" site. You're free to develop that site further yourself, or we can develop it for you at a reasonable hourly rate. Take a look at just a few of the sites we host and maintain: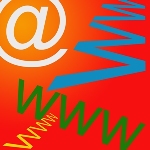 We handle the domain name registration and all the red tape for you at no additional charge, and can transfer your domain name and files from your current host, if you have one. Hosting packages are usually set up on an annual renewal basis, but can also be arranged as short-term (3-month or 6-month) sites for such specialized activities as political campaigns.
Call us today at (505) 275-8974 or email us for more information on how we can help you build a web presence.
Once again, we're your one-stop source for all your IT needs.
* $60/year, payable in advance